I spent last weekend in Indianapolis avoiding the Super Bowl. On Sunday morning I headed back to Chicago, having gorged myself on blueberry waffles with peach butter at Maxine's Chicken & Waffles, and carrying a new knife: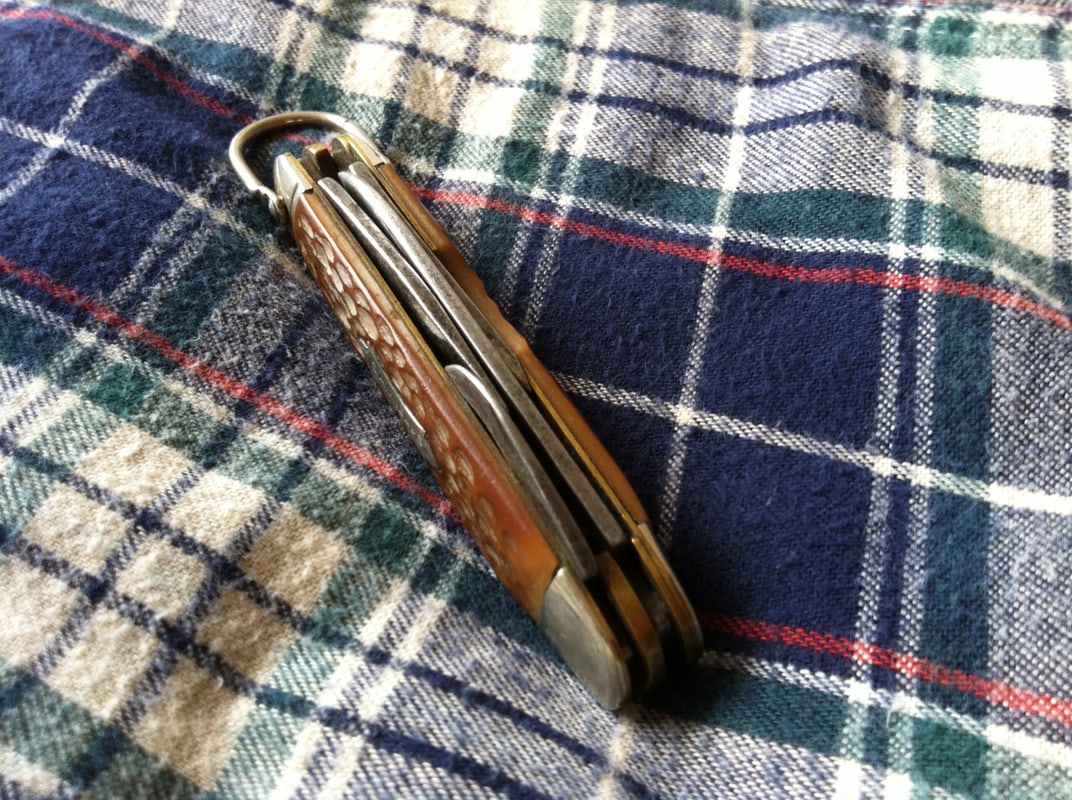 It cost $5 at Reclaimed so I really had no choice but to buy it. I didn't know what "Camillus" meant: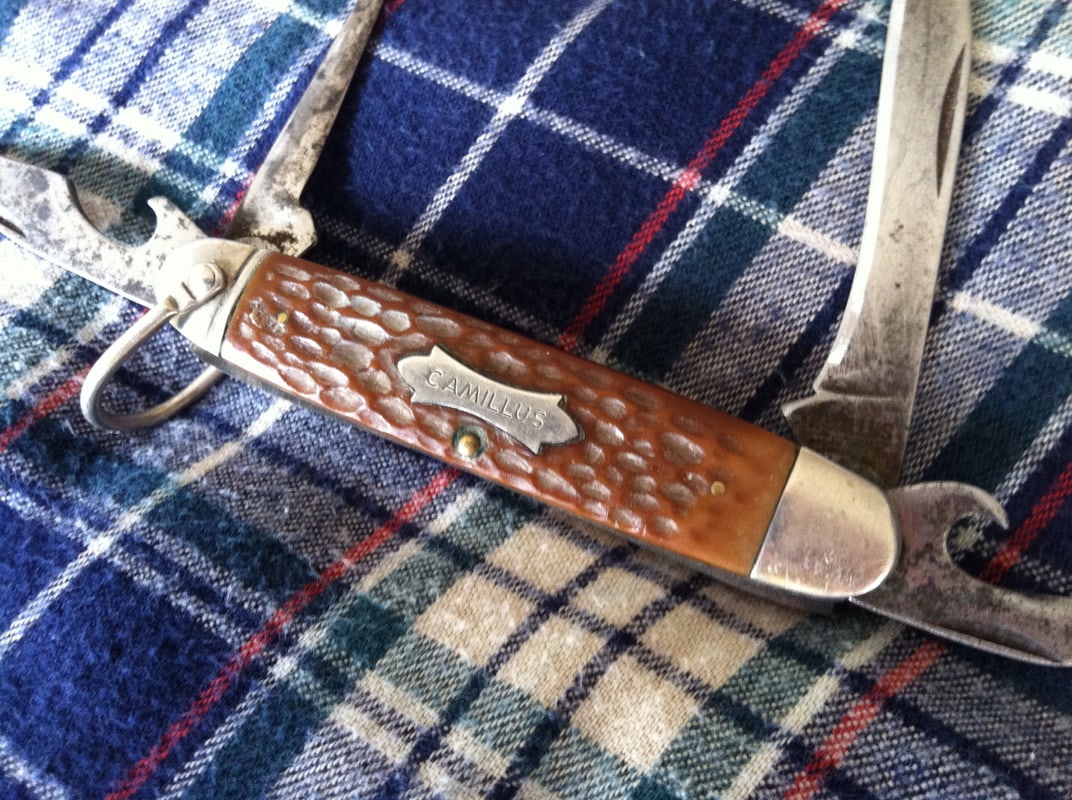 Apparently the Camillus Cutlery Company (of Camillus, NY) was one of the oldest knife manufacturers in the US. In 2006 the workers (represented by the United Steelworkers) went on strike after the company cut working hours and pay. The strike turned into a lockout; eventually the plant was shut down in early 2007, a few months after the workers approved a contract and went back to work. The factory is being turned into a medical center and condos. The Camillus name lives on as a zombie brand used to sell imported knives.
You can get a sense of the history of Camillus in this official company history from the Wayback Machine.
It seems a lot of people collect these. There are websites and forums devoted to the company, full of much more exciting examples than my simple scout knife. But I like it—it reminds me of my mother's pocket knife that she's had since she was a child growing up on a farm in upstate New York.